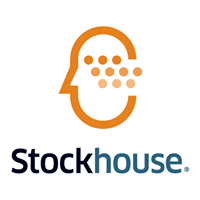 2022-06-15 | NYSE:AVYA | Press release
Clemson University, Kingsborough Community College and Nicholls State University are among customers benefiting from Avaya's cloud-based communication and collaboration solutions
Avaya (NYSE: AVYA), a global leader in solutions for improving and simplifying communications and collaboration, is reimagining digital learning on campus with the Avaya OneCloud™Experience Platform. Avaya offers significant benefits for higher education where attracting and retaining students is more important than ever in the face of increased competition and slowing admissions growth.
According to a 2021 Aragon Research report1 Written by Principal Analyst Jim Lundy, a communications-centric digital campus involves creating seamless communications and collaboration that enables both voice and video calling; allows meetings with users and rooms; and a global shift from email to real-time delivered messages or team collaboration. Lundy also indicated that a student's digital experience with a university begins before they even set foot on campus, when a prospective student decides to apply to the educational institution.
Clemson University, Kingsborough Community College, and Nicholls State University are among the educational institutions using the Avaya OneCloud platform with its industry-leading technology of CCaaS, UCaaS, CPaaS, and Workstream Collaboration providing single solution. This composable solution enhances the digital learning experience these educational institutions provide while keeping students and faculty connected and safe. With this single platform approach, Avaya transforms the cloud from a service to an experience, which not only reduces cost, time and effort, but also provides the set of tools needed to compete in the experience economy.
"With digital learning on campuses, the need to connect more quickly with multiple audiences in different ways has become more important than ever,"" said Simon Harrison, Avaya SVP and Chief Marketing Officer. "The Avaya Platform OneCloud enables educational institutions with modern unified communications and collaboration offerings to transform their digital learning experience while engaging their students, faculty, administration, and alumni."
In a technology study conducted by Ellucian, 97% of students surveyed indicated that technology outside the classroom was just as important as inside the classroom. In addition, 87% of students responded that university technology skills were an important factor for them when choosing a school to attend.
Clemson University is one of the leading public research institutions in the United States reaping the benefits of Avaya OneCloud's collaboration capabilities. Built on the Avaya Spaces platform, its Spaces Learning solution combines asynchronous digital learning (allowing students to view lessons at any time) with synchronous video conferencing and collaboration tools (where students must connect and participate at a specific time) to create a virtual classroom. Using Avaya OneCloud, a Clemson bioinformatics professor was able to provide students and faculty with a total experience, memorable experiences with interconnected customer and employee experiences.
At Kingsborough Community College, a City University of NY school, improving the student experience was paramount. Management has made this a top priority by forming a task force. Avaya has deployed an AI Chatbot solution based on Avaya OneCloud Experience Platform that is available 24/7 to respond to inquiries and provide valuable insights. It also includes comprehensive reporting and analytics, changing the way they serve and communicate with current and potential students, parents, and voters.
Avaya gave Nicholls State a free trial of Avaya Cloud Office® by RingCentral and it turned into a full implementation after the Louisiana-based university used the solution to transition to remote work during the pandemic . The comprehensive cloud phone system and collaboration tool offers seamless calling, chat, meeting, and collaboration features, all in one app. Ease of installation and use has proven to be one of the major value-added benefits of using the solution. Not only did Nicholls State see drastic improvements in productivity and user experience, but it also realized annual savings estimated at $60,000.
1Aragon Research study commissioned by Avaya. "Digital Campus 2021: Cloud Communications as an Enabler of Innovation in Learning" by Jim Lundy, February 22, 2021.
Additional Resources
About Avaya
Businesses are built by the experiences they deliver, and millions of those experiences are delivered by Avaya Holdings Corp every day. (NYSE:AVYA). Avaya is shaping what's next for the future of work, with innovations and partnerships that deliver game-changing business benefits. Our cloud communication solutions and multi-cloud application ecosystem enable personalized, intelligent and effortless customer and employee experiences to help achieve strategic ambitions and desired outcomes. Together, we're committed to helping you grow your business by delivering experiences that matter. Learn more about http://www.avaya.com.
Caution Regarding Forward-Looking Statements
This document contains certain "forward-looking statements". All statements other than statements of historical fact are "forward-looking" statements for purposes of US federal and state securities laws. These statements can be identified by the use of forward-looking terms such as "anticipate", "believe", "will", "could", "estimate", "expect", "intend", " may", "could", "our vision", "plan", "potential", "preliminary", "predict", "should", "fly" or "would" or the negative thereof or others variations thereof or comparable terminology. The Company has based these forward-looking statements on its current expectations, assumptions, estimates and projections. Although the Company believes that such expectations, assumptions, estimates and projections are reasonable, these forward-looking statements are not only predictions and involve known and unknown risks and uncertainties, many of which are beyond its control.The factors are discussed in the company's annual report on Form 10-K and subsequent quarterly reports on Form 10-Q filed with of the Securities and Exchange Comm ission (the "SEC" CloseCurlyDoubleQuote;) available at www.sec.gov, and may cause the actual results, performance or achievements of the Company to differ materially from any future results, performance or achievements expressed or implied by such forward-looking statements. The Company cautions you that the list of material factors included in the Company's filings with the SEC may not contain all of the material factors that are important to you. Additionally, in light of these risks and uncertainties, the matters referred to in the forward-looking statements contained in this press release may not in fact occur. The Company undertakes no obligation to publicly update or revise any forward-looking statement as a result of new information, future events or otherwise, except as required by law.
All marks identified with ®, TM, or SM are registered trademarks, trademarks, and service marks, respectively, of Avaya Inc. All other trademarks are the property of their respective owners.
Source: Avaya Newsroom
See the source version on businesswire.com: https://www.businesswire.com/news/home/20220615005072/en/