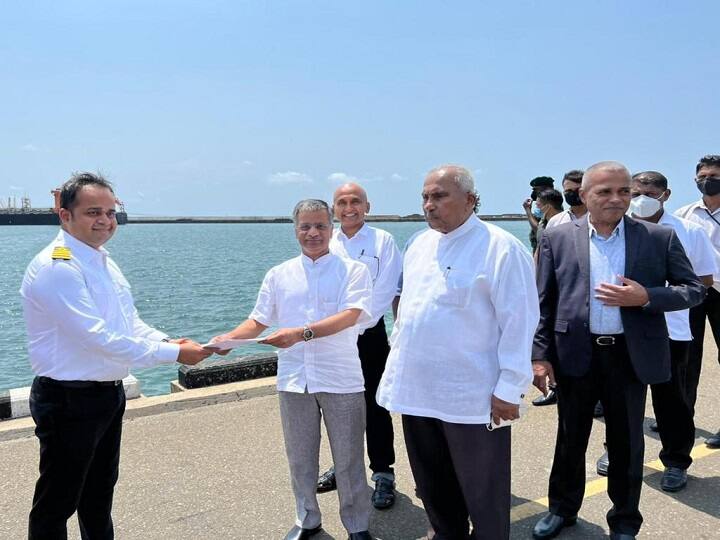 Economic crisis in Sri Lanka 40,000 tons of diesel under $1 billion line of credit by India reaches island nation Sumit Wijesinghe, President Gotabaya Rajapaksa
New Delhi: Amid the economic crisis in the country, India reached out to Sri Lanka as a ship carrying 40,000 tons of diesel reached the island nation on Saturday.
According to a report by the Hindustan Times, Sumit Wijesinghe, chairman of the Ceylon Petroleum Corporation, said, "India distributed 40,000 tons of diesel to struggling Sri Lanka on Saturday."
More fuel supplies delivered by #India for #Sri Lanka! A batch of 40,000 tonnes of diesel under #Indian assistance through a $500 million line of credit was given by the High Commissioner to the Honorable Minister of Energy, Gamini Lokuge, in #Colombo today. (1/2) pic.twitter.com/j8S2IsOw29

— India in Sri Lanka (@IndiainSL) April 2, 2022
The diesel shipment is part of an additional $500 million in fuel aid for the Sri Lankan government. Sri Lanka is struggling to cope with its worst economic crisis in decades. The prices of food and basic necessities are skyrocketing. There has been a shortage of petrol and diesel in the country this week, forcing the deployment of armed soldiers at petrol stations.
READ ALSO: Crisis in Sri Lanka | India provides 40,000 tonnes of rice in first major food aid, likely to send diesel: Reports
According to the report, a shipment of 40,000 tons of rice is also being prepared to be sent from India to Sri Lanka. The two countries signed a loan agreement worth $1 billion last month. After that, it will be India's first major food aid to Sri Lanka. It is believed that with this aid, the Sri Lankan government will achieve some success in bringing down food prices in the current crisis.
"The loading of rice has started in the southern ports," said BV Krishna Rao, managing director of Pattabhi Agro Foods, which supplies rice to Sri Lanka State Trading (General) Corp under the facility agreement. Indian credit, as reported by Reuters.
"We are loading containers first for fast shipments and ship loading will begin in a few days."
Sri Lankan President Gotabaya Rajapaksa has declared a national public emergency amid ongoing protests across the country over the economic crisis. Rajapaksa issued a special gazette notification on Friday evening declaring a public emergency in Sri Lanka with immediate effect from April 1.