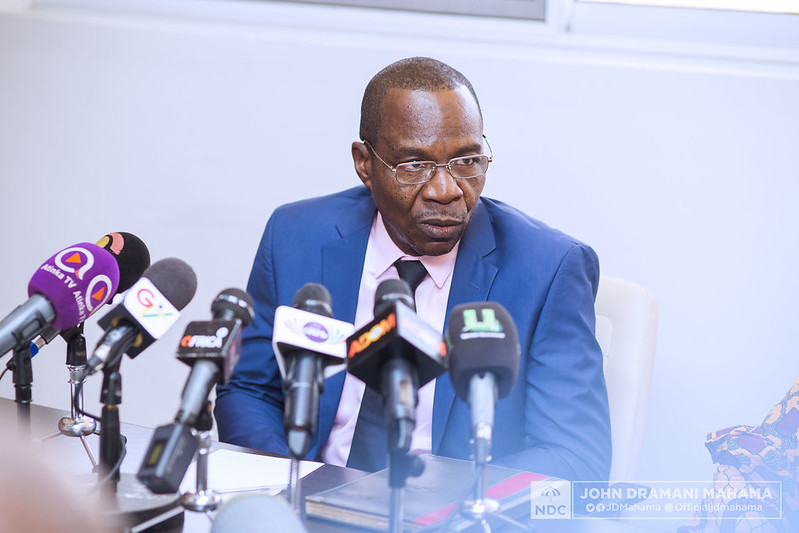 Ghana's 60th ranking in World Press Freedom Index is depressing – GJA
The Ghana Journalists Association (GJA) has described as depressing the 60e position in the Reporters Without Borders (RSF) World Press Freedom Index.
Speaking at a press conference to commemorate International Press Freedom Day in Accra on Tuesday, GJA President Roland Affail Monney said that while the Association was awaiting the results, it was not hadn't expected such a drastic drop in the rankings.
"Ghana's latest ranking in the World Press Freedom Index is depressing enough to cause dramatic mood swings from celebration to lament. Indeed, a ranking drop had been anticipated due to a confluence of anti-media factors, but we never expected the drop to be so precipitous," he noted.
Roland Affail Monney referred to some cases where journalists were brutalized, as reasons for the stain on press freedom in the country.
He pointed out that the safety of journalists in the country has deteriorated sharply, a situation which he says is the result of the current press freedom in the country.
"Death threats against investigative journalists have not been investigated let alone punished, while law enforcement agencies meant to protect journalists instead brutalize them," he said. he declares.
However, Affail Monney argued that the results, while depressing, did not spell doom for Ghana.
He explained that the current situation does not put the country in such a way that it cannot regain its freedom of the press, but rather "still recognizes Ghana as a regional pillar of democratic stability".
Meanwhile, the executive chairman of the National Media Commission, Yaw Boadu-Ayeboafoh, noted that while journalists can err in their reporting, offenders should use the rule of law and not physical force.
"Having said what we want to say, if it offends the sensitivity and sensitivity of other people, we must pay compensation, because our rights are no more important than the rights of anyone whose careless speech must be made to pay for this wrongdoing, but not by the use of physical force, but by the application of the rule of law".
Ghana has lost 30 places in the latest press freedom ranking compiled by Reporters Without Borders.
The report follows recent reports that the Ghanaian government has cracked down on dissent and allegations of an upsurge in press freedom violations.
The report released to commemorate International Press Freedom Day, 2022 scored Ghana 67.43, placing Ghana 60th on the index which monitors 180 countries.
The ranking is the lowest the country has seen in the past 17 years since ranking 66th in 2005.
On the African continent, the country ranked 10th behind a number of African countries, including Burkina-Faso which ranked 6th on the continent.
The report states that "the government has been intolerant of criticism. In addition, a third of the media are owned by politicians or people linked to the main political parties. The content they produce is largely partisan.