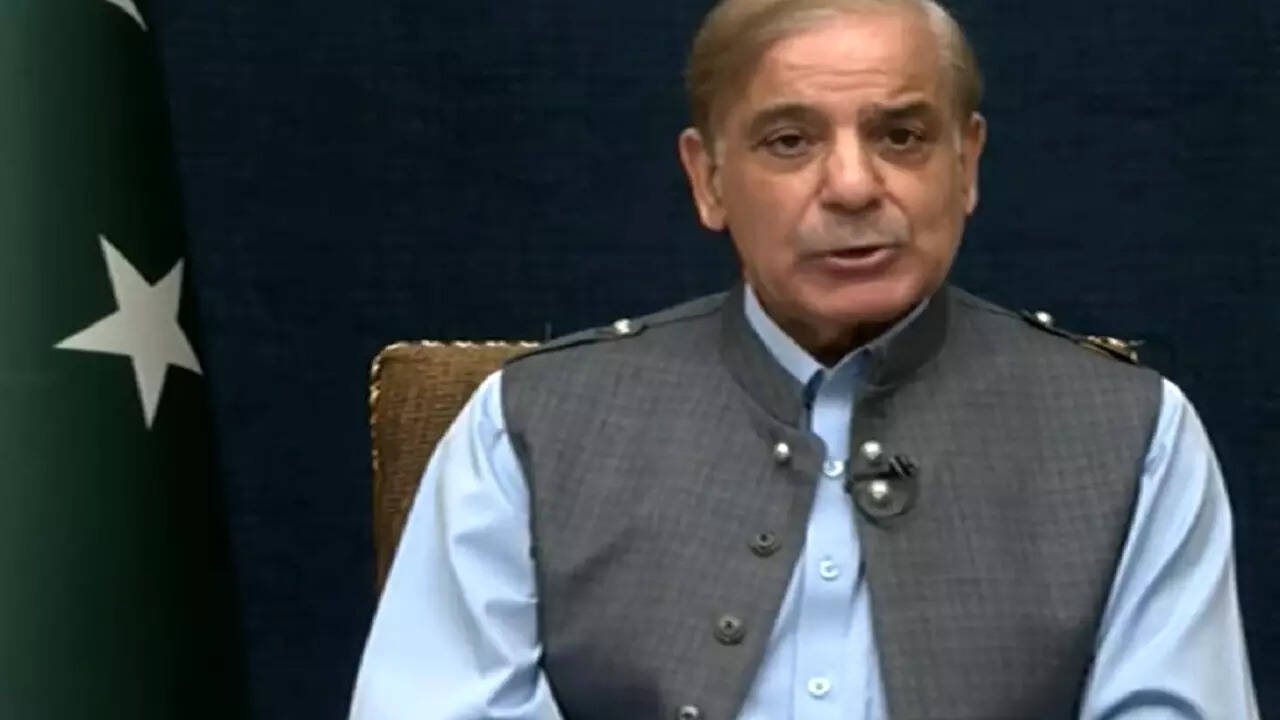 Prime Minister Shehbaz Sharif blames Imran Khan for economic crisis, announces PKR 28 billion relief package
Islamabad: On Friday, Pakistani Prime Minister Shehbaz Sharif delivered his first address to the nation. In his speech, Sharif blamed former Prime Minister Imran Khan for the economic crisis in Pakistan. During his speech, the Pakistani Prime Minister also refuted the foreign conspiracy allegations made by Khan.
Sharif's speech came a day after a massive rise in the price of petroleum products in the country. "The previous government is deliberately concealing facts. I want to remind them that you made a deal with the IMF, not us. You agreed to their tough terms, not us. You threw the country into an economic mess, not us" , Pakistan reported. the daily Dawn quoting the Pakistani Prime Minister.
During his speech, Sharif also announced a new relief package of 28 billion Pakistani rupees. According to Sharif, the relief package "will shield the poor from the burden of rising petrol and diesel prices".
Read also : Imran Khan once again praises India and slams the Pakistani government for raising petrol and diesel prices
The Pakistani Prime Minister said the PKR 28 billion relief package comes on top of the monetary assistance already given to them under the Benazir income support package. This relief package will be added to the next budget.
After the massive rise in gasoline and diesel prices, Khan criticized the Sharif government. He said this "insensitive government" had failed to follow through on Pakistan's Tehreek-e-Insaf (PTI) party's deal with Russia for 30% cheaper oil. The former Pakistani prime minister also praised India for buying cheaper oil from Russia despite pressure from the United States.
On Thursday, responding to Khan's six-day ultimatum for new polls, Sharif said the former PTI leader's dictation would not work and it was the House that would decide when to hold an election. Khan gave Sharif an ultimatum to announce new elections in six days.