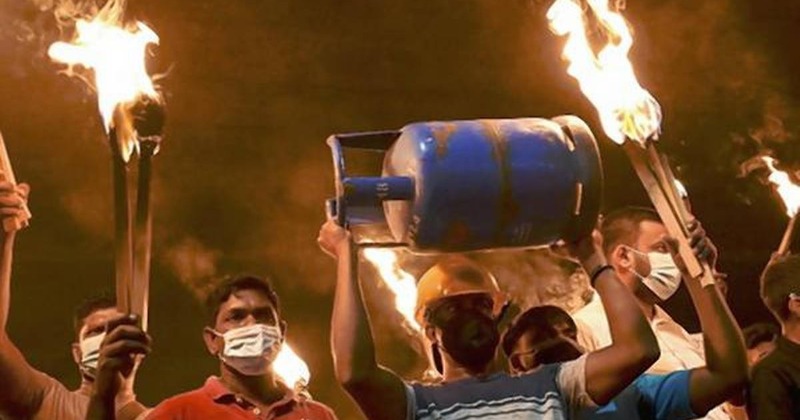 Sri Lanka calls for help amid crisis
Amid the economic crisis that has gripped Sri Lanka and even pushed it towards bankruptcy this year, the country has urged expatriates to contribute to the survival of citizens.
President's message
Recently, Sri Lanka celebrated its Independence Day on Friday, February 4, 2022, in which the The president has called on the country's expats (person residing in a country other than their home country) to send money home amid the nation's struggle with the worst economic crisis for decades, the main reason for which has been the depletion of foreign exchange reserves.
On Independence Day last week, President Gotabhaya Rajapaksa said at a ceremony in Colombo: "Sri Lankans abroad who have sent foreign currency home are a major resource. I invite all expatriate Sri Lankans to invest in their homeland".
Read also : How Sri Lanka's economic crisis made used cars cost more than a luxury apartment
Shortage of essentials
In the economic crisis which is also becoming a humanitarian crisis, Sri Lankans are facing shortages of basic necessities. such as powdered milk, cooking gas, kerosene, etc., as cash shortages hampered imports of raw materials for manufacturing, and due to worsening inflation, which jumped to 12 .1% in December 2021.
Read also : How The Turkish Lira Crisis Is A Gain For Its Crypto Industry
What led to the crisis
Over the past two years of Covid, the pandemic has dealt a heavy blow to the island nation's economy which is heavily dependent on tourism and trade. The government has estimated a massive loss of $14 billion over the past two years.
The country's main source of foreign exchange, i.e. remittances abroad, was reported to have fallen nearly 6% to $812 million in December 2021 from a year earlier. The fall came after the Sri Lankan government ordered mandatory foreign currency conversion and exchange rate controls.
And due to the prevailing shortage of foreign exchange, importers cannot clear their cargo and manufacturers cannot purchase raw materials from overseas, hence the crisis continues to deepen.
What's more, Sri Lanka has already borrowed heavily and needs to repay $15 billion in international sovereign bonds.
The President said that none of the crises we are experiencing today are a long-term problem. We can find solutions for them with an optimistic approach. We have also faced critical issues in recent history and found solutions.
Now, it remains to be seen what steps the national government will take to improve the situation and get the country out of this crisis.
Read also : Afghanistan's currency crisis leaves millions at risk of starvation
For more such great content and the latest financial news, keep reading Worth. Click here.