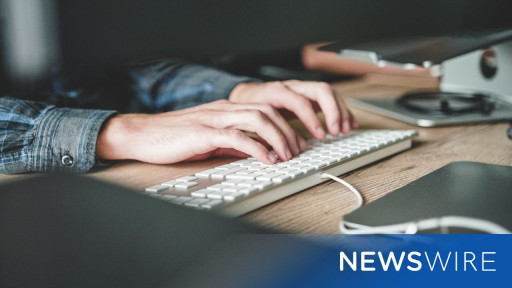 The advantages of press release distribution software
Press release distribution software helps small and medium-sized businesses stand out in a 24/7 news cycle.
NEW YORK – December 29, 2021 – (Newswire.com)
Every day, Google processes over 5 million searches. As consumers continue to search for information online and businesses compete against each other in a 24/7 news cycle, standing out from the competition and building brand awareness can seem like an uphill battle.
This is why Newswire created its press release distribution software to help businesses build brand awareness, attract website visitors, generate leads, and increase sales.
"Our press release distribution software makes it easy to manage many moving elements and enables our clients to get the right message to the right audience at the right time," said Charlie Terenzio, chief marketing officer and senior vice president of media and marketing communications at Newswire. .
Clients who are part of Newswire's Media Advantage Plan (MAP) have direct access to its press release distribution software and work alongside its team of experts to identify media opportunities gained, create compelling stories, launch targeted campaigns and stand out in the market.
Newswire's press release distribution software provides its clients with the tools to meet and exceed their unique and defined goals. Some of these tools include:
Dissemination of press releases
Media database
Media awareness
Guaranteed media slots
Media monitoring
Media room
Digital marketing
"In addition to these tools, our robust SaaS technology is malleable, which gives us the ability to evolve with growing market needs and to better serve our customers so that they can set themselves apart from their competitors," added Terenzio .
Visit Newswire.com to find out how its press release distribution software gives businesses the power to amplify their stories, expand their reach, increase brand awareness and improve SEO.
About Newswire
Newswire is a technology company that offers press release distribution, media delivery, SEO traffic and lead generation through campaign automation to help businesses gain impactful media coverage, drive website traffic, generate qualified leads and increase brand awareness of their brand. With advanced technology and commitment to customer satisfaction, Newswire delivers real added value to businesses at a fraction of the cost of other solutions.
For more information on the distribution of press releases or the Media Advantage Plan, visit Newswire.com and find out why our clients appointed us # 1 for customer satisfaction in our industry for four consecutive years.
For more information visit http://www.newswire.com.
Contact details:
Charlie terenzio
CMO and SVP of Media and Marketing Communications
Press wire
Office: 813-480-3766
Email: charlie@newswire.com
Press Releases Department
through
Newswire.com
Primary source:

The advantages of press release distribution software