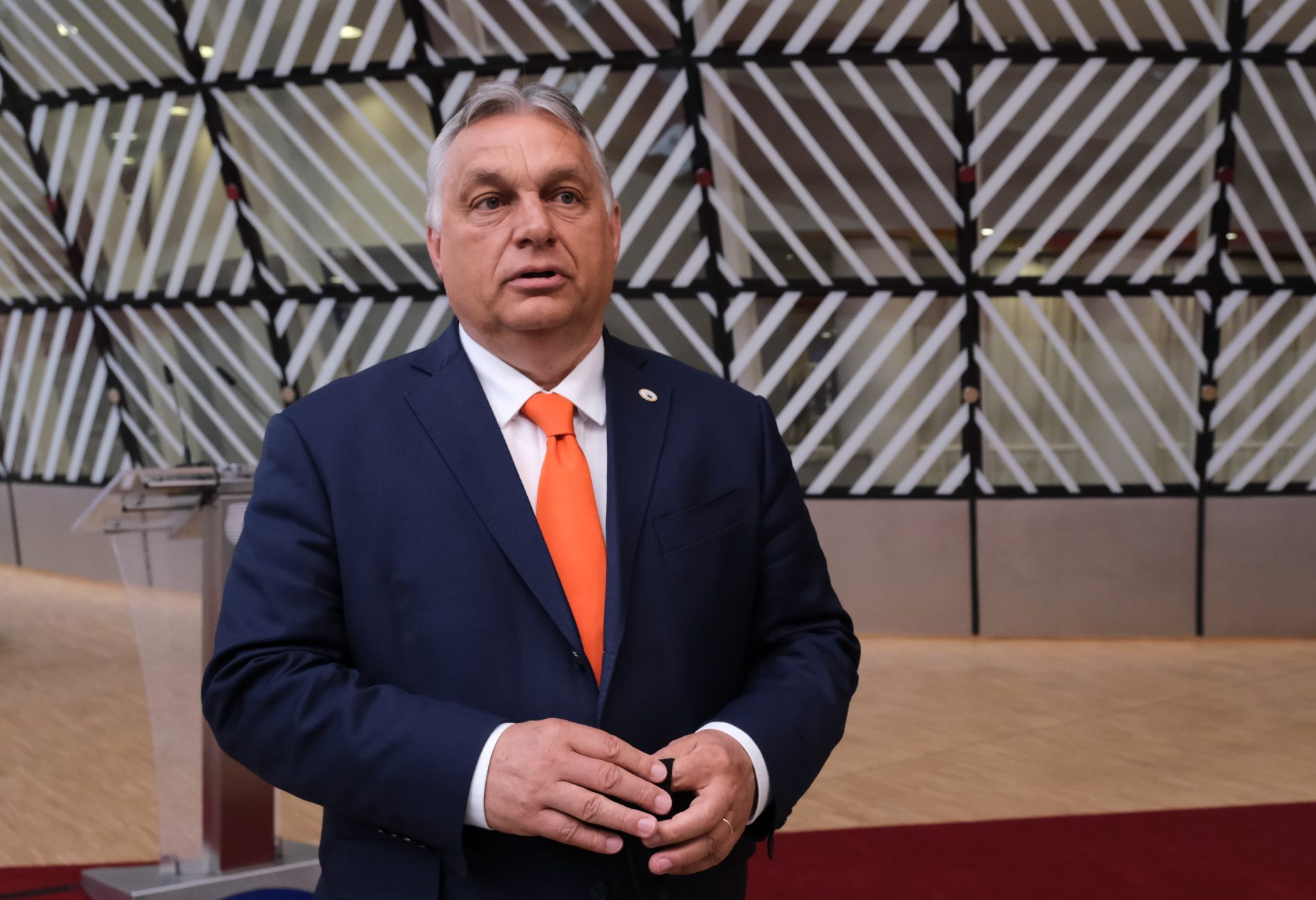 The EU's first 'press freedom predator'
Hungarian Prime Minister Viktor Orbán finds himself in a rather unsavory company on a new roster of rogue leaders cracking down on press freedom.
Hungarian Prime Minister Viktor Orbán has become the first leader of a European Union country to compile a list of "press freedom predators" published by the media watchdog Reporters Without Borders (RSF).
---
---
The full list of 37 heads of state or government who actively obstruct press freedom also includes Belarusian dictator Alexander Lukashenko, Azerbaijani Ilham Aliyev, Tajikistan Emomali Rahmon and Turkmen President Gurbanguly Berdymukhammedov.
"There are now 37 leaders from all over the world in RSF's gallery of press freedom predators and no one can say that this list is exhaustive," said Christophe Deloire, secretary general of RSF.
"Each of these predators has their own style. Some impose a reign of terror by issuing irrational and paranoid orders. Others adopt a carefully constructed strategy based on draconian laws. A major challenge now is for these predators to pay the highest possible price for their oppressive behavior. We must not let their methods become the new normal. "
Orbán is the self-proclaimed champion of what he calls "illiberal democracy" and has steadily and very effectively undermined media pluralism and independence since his return to power in 2010.
Silenced
Hungary ranks only 92nd out of 180 countries in RSF's latest World Press Freedom Index. Only Bulgaria is ranked lower among EU countries.
According to RSF, since the Hungarian public broadcaster became a propaganda organ, the private media have been subjugated or silenced.
"The methods can be subtle or brazen, but they always work," says RSF.
"Thanks to politico-economic maneuvers and the takeover of media companies by oligarchs close to Fidesz, the party in power, he now controls 80% of the country's media landscape. At the top is the Kesma Foundation, which has around 500 pro-government media organizations. The remaining independent media are discriminated against in government advertising and access to official information. Their journalists are systematically denigrated in the pro-government media, which qualify them as providers of "fake news".
"This accusation was made a criminal offense during the Covid-19 crisis, with the effect of self-censorship on journalists and their sources. These various predatory techniques have proven to be so effective that they have inspired the Polish and Slovenian allies of Orbán.
More recently, in February, the Hungarian government forced the independent radio station Klubradio to cease broadcasting after the country's media authority refused to renew its broadcasting license.
---
Photo: Viktor Orbán at a recent meeting of the Council of the European Union. (© European Union).
---
Unlike many news and information platforms, Emerging europe is free to read, and always will be. There is no paywall here. We are independent, we are not affiliated with or represent any political party or business organization. We want the best for emerging Europe, no more and no less. Your support will help us continue to spread awareness of this incredible region.
You can contribute here. Thank you.