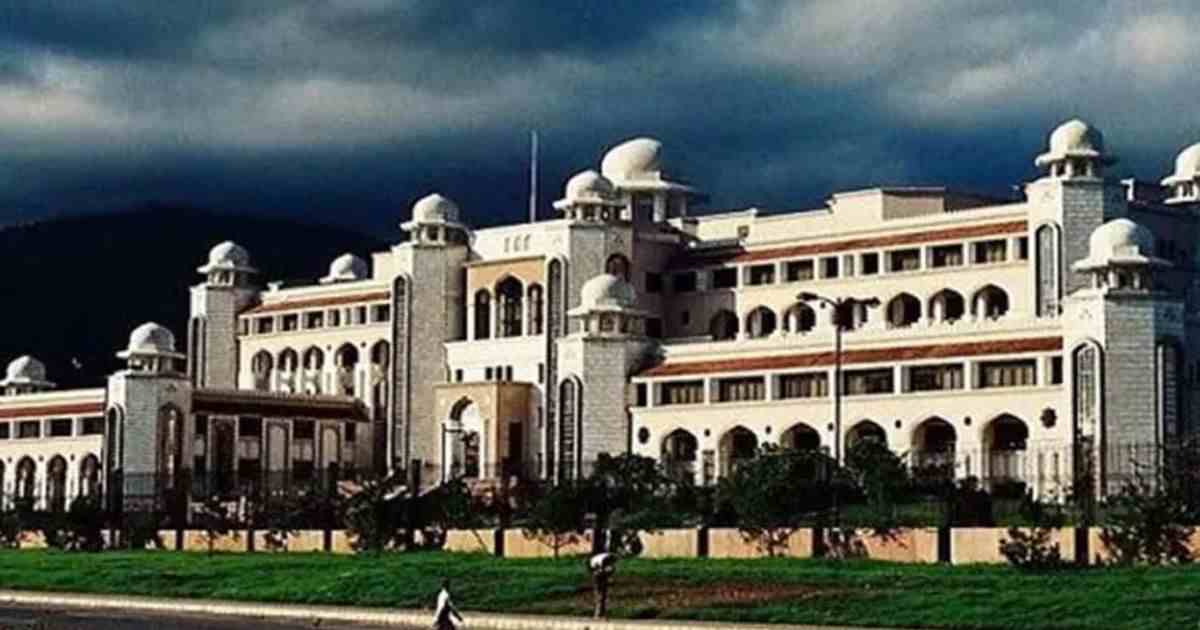 The Sharif government is asking for funds for the Prime Minister's house in the midst of a financial crisis?
The PML-N led government is currently deciding on the allocation of funds for the next budget. The meeting of the Economic Coordination Committee (ECC) of the cabinet in this regard, is scheduled for today at 4:00 p.m.
During the meeting, chaired by Finance Minister Miftah Ismail, key financial decisions will be taken. Interestingly, according to the agenda of the meeting, additional funds for work on the PM's house will be requested. In addition, a grant of Rs. 200 million will be discussed for bars and associations.
PTI Spokesperson for Economy and Finance, Muzzammil Aslam, made an interesting observation on the ECC meeting agenda which he shared on Twitter.
Read more: PMLN's Maryam Nawaz inspects PM House
"Request for Allocation of Additional Funds against IB3170-Prime Minister's House, Islamabad under Request No. 50 Housing and Works for the current financial year 2021-22," reads agenda item number 5 .
Meanwhile, item number 9 read: "Additional budget grant of Rs 200 million as a grant to assist Bar Councils/Associations".
Read agendas 5 and 9. pic.twitter.com/oFakdJUMM4

— Muzzammil Aslam (@MuzzammilAslam3) May 28, 2022
It is important to note that PML-N is accused of misappropriating public money for his personal use or to fund his lavish lifestyle. PML-N leaders, like Maryam Nawaz, often come under heavy fire for indulging in luxury items. Additionally, reports have also emerged that Shehbaz Sharif residences will be granted PM House status.
Read more: Shehbaz Sharif's three residences get PM House status
In contrast, former Prime Minister Imran Khan chose to live in his own house, namely Bani Gali, and he even offered to turn PM House into a university. In addition, PML-N has also been accused of corruption. Therefore, the allocations of funds for PM House and Bar Councils did not go unnoticed by Muzzamil Aslam of PTI.
Prime Minister Shehbaz announces relief for the public
Following the decision to raise the prices of petroleum products by Rs. 30 days ago, in a bid to revive the International Monetary Fund (IMF) program for Pakistan, Prime Minister Shehbaz Sharif said on Friday that the government would include a Rs. 28 billion in the upcoming budget to relieve the masses.
Addressing the nation, the prime minister said that in addition to the relief package, the government would immediately provide Rs. 2,000 for about 85 million people to help them fight the effects of inflation.
Read more: The heavy debt of future generations in Pakistan
"This is apart from the Benazir Income Support Program (BISP) monetary assistance they are already receiving. This relief package will be included in the upcoming fiscal budget," the prime minister said.
The prime minister added that he had ordered the Utility Stores Corporation (USC) to provide 10 kg of wheat to the people for 400 rupees.