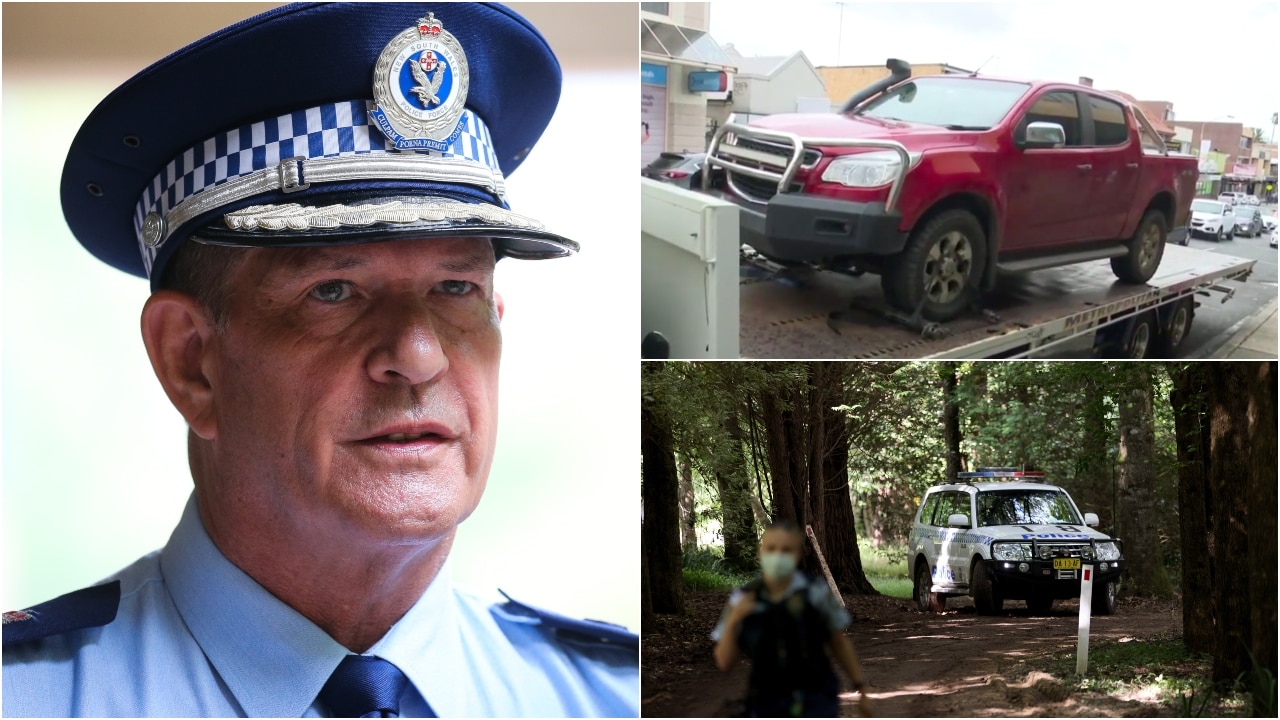 WATCH LIVE: NSW Police hold press conference after child's body found in barrel in Blue Mountains
NSW Police have revealed they used a number of tactics, including intercepting phone calls and previous purchases, in the search for the murder of a missing nine-year-old girl from the Blue Mountains .
New South Wales Police have revealed a number of strategies were used in the search for the nine-year-old girl, who disappeared in the Blue Mountains on Friday, and how they tracked down the accused killer.
Deputy Police Commissioner David Hudson said a team of officers became suspicious of the behavior of a 31-year-old man, which led them to intercept phone calls, use GPS tracking and to trace past purchases before arresting him at his home in Surry Hills on Tuesday evening. .
Telephone conversations intercepted by police allege the 31-year-old spoke of buying a number of 20-kilogram sandbags from a hardware store, just a day before the nine-year-old was reported missing .
Deliver more national news with Flash. New to Flash? Try 14 days free now
Deputy Commissioner Hudson said there were a "number of anomalies" in the man's movements in the days leading up to the child's disappearance.
"We were able to establish certain facts about the vehicle he was driving and those movements as well as certain suspicious behaviors which intensified our examination regarding his involvement or potential involvement," he said at a press conference on Wednesday. .
"These moves include: on Thursday afternoon, after several phone conversations with the girl's mother, buying a number of sandbags – 20kg sandbags at a hardware store, to power a boat, then trying to float this boat on the water at once from the central Sydney docks.
"It failed because the boat was inoperable, then followed this individual to where we started the search yesterday afternoon."
The suspected killer has been arrested and charged with murder following an investigation into the child's disappearance.
Police say Strike Force Buena agents found the body of a child in a barrel near Colo River in the Blue Mountains.
The body, which has not yet been officially identified, was found an hour and a half from Mount Wilson, where the nine-year-old was last seen on Friday January 14.
Deputy Commissioner Hudson said police continue to be tireless in their search for the truth.
"It is now a homicide investigation," he confirmed.
"The Homicide Squad has charged the individual with murder and the Homicide Squad will spare no effort in seeking the truth of this case and we have very knowledgeable individuals still working on this."
The man who was refused bail to appear in Central Local Court on Wednesday is due to appear in Penrith Local Court on March 18.